Watchtower: Books to buy
Hey, this is the inaugural installment of my Watchtower series which tells you which books you can pick up for cheap which could make you some money. You may remember the post I did earlier this week about
Peggy Carter's key issues,
the star of Marvel's Agent Carter. Or look awesome in your collection - either way, right? So we'll go start with the cheapseats.
Alpha Flight #16
- First appearance of Honey Lemon from Big Hero 6. If you didn't know Big Hero 6 before the Disney movie, don't sweat it - no one did. Probably some one did, actually. Disney did. Disney made 56 million dollars in the opening weekend. You should buy this book if you have a kid who is into Big Hero 6, if you are into it, or if you want to pick up a cheap book which will gradually raise in value. You can expect to pick this book up for a few dollars at your local shop, if you can find it, and you can expect it to raise in value as the franchise blossoms. Truthfully, I haven't seen Big Hero 6 - I don't even know who Honey Lemon is but I do know the book. Like I said, cheapseats.
Planetary #1
- This is one of Warren Ellis' most celebrated series, second to Transmetropolitan for most, but at the same time under appreciated. The series is from 1999 but it has a much more modern feel to it in only the way that Warren Ellis could create. If you are interested in Planetary #1, you can probably find a VF or higher condition starting at five dollars. It was published by famous artist Jim Lee's Wildstorm, now defunct, company. I can't imagine this issue will raise in price over time because it is a very, very long way away from being adapted into any mainstream medium. I promise though, it is coveted in the right circles. I actually just picked up the full run of Planetary (27 issues) for 50 dollars, same price as the omnibus but I wanted the floppies, if that gives you an indication of the price. All points aside, it's a great book from a groundbreaking series and if you go to conventions then getting it signed will make you some money. If conventions aren't your thing, it's a great book to add to your collection and you'll always find issues at shops. It would easy and fun to collect.
The Incredible Hulk #449
- This is a book that is probably criminally overlooked. You can pick it up for about five dollars as well. What makes this book important is it is the first appearance of The Thunderbolts! If you keep up with the Marvel Cinematic Universe, you may have heard that James Gunn is considering a Thunderbolts film. I'd love to see what the Guardians of the Galaxy director could do with a team of bad guys turned good. Hmmm. Pssssht, Warren Ellis did a fantastic Thunderbolts run.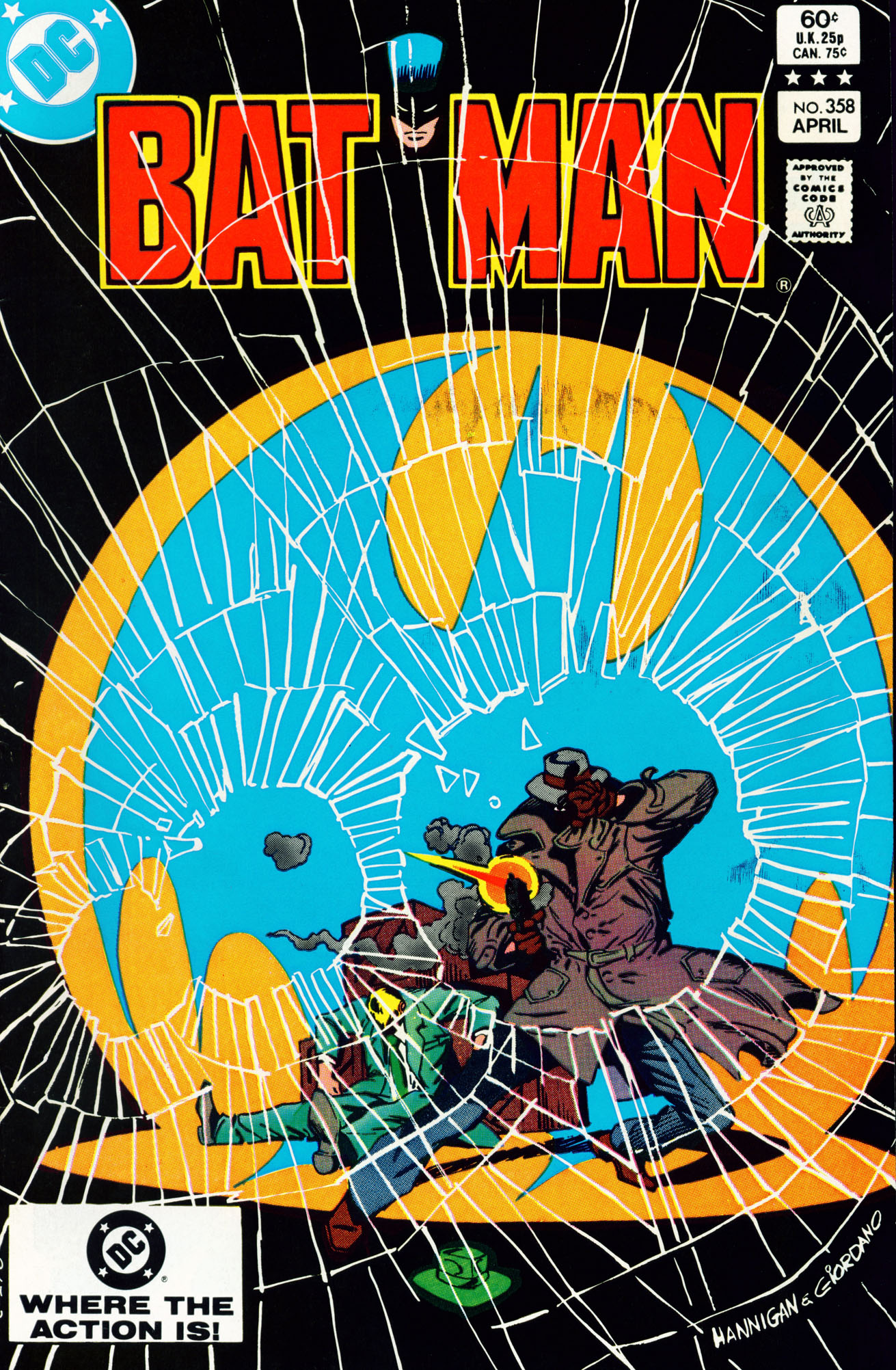 Adventures into Fear #19
- First appearance of Howard the Duck. I hope this guy gets some screen time in the next Guardians movie, to bring some levity to the Elders. Anyway, you could probably find this book from anywhere from 10 to 30 dollars depending on the condition. An important note is, if your shop has the book - talk to them, they're more likely to give you a break on the book to turn a profit on the book than to make you pay the full freight. Get to know the people who work at your shop!
Batman #358
- Raising in value to around $20 if your shop is on the pricey side, but it is the first full appearance of Killer Croc. I really don't know why this book has been steadily increasing in value, other than Killer Croc is a somewhat cool villain. It's good to have in your collection, and you can find it at a great price at the right place.
Secret Origins of Superheroes #17
- First appearance of the Huntress who has been on Arrow and with DC catering to female heroes in the mainstream - I wouldn't be surprised to see her cameo in an upcoming film. This book may run you about $30 dollars. She's a great character and more and more people are buying her books at low prices, so get your feet wet. This is an example of a book that you will pay substantially more if you get a CGC'd edition. I will make my post about CGC next week.
Crisis on Infinite Earths #1
- DC megaevent, but notably the first appearance of Blue Beetle in the DC universe. Hmmm. There is literally a 9.8 CGC'd going for less than $40 on eBay, right now. Great book to own, will only increase in value because it is so highly regarded - the cover is super cool too.
Peter Parker, The Spectacular Spider-Man #64
- Spider-Man books are great to own. They look great. They're cool. They're valuable. Why is this one valuable? This is the first appearance of Cloak and Dagger, heroes of the night. Cloak and Dagger have a huge cult following and I really hope we see them make an appearance in the Netflix Daredevil show. You can probably find this book anywhere from $40 to $400 depending on the copy you buy, but a VF non-CGC'd shouldn't run you more than 50 dollars. It's a pretty cool book with a Steranko feel to the cover and would look great on your wall.
Werewolf by Night #27, 28
- First appearance of Moon Knight. I would pay bukos for this book because I LOVE MOON KNIGHT. That said, Warren Ellis just had a run with him. I'm subtle, right? This book, at the right price is always going to turn you a quick buck. I've seen it for $60 and I've seen it for over 150 dollars. If you are going to buy a slabbed copy, spend a bit more. If not, find a good condition you can be proud of and shell out around 70 dollars. This character is always going to attract attention, even for his B-list status.
That's my bit, hope you liked it and found something you might enjoy. If there is anything you'd like to see in the future, let me know in the comments section or on
Twitter
.
Comments